Some vegans like fake meat and some don't. I've been through both stages in my vegan life. At the moment though seitan is most definitely 'in' with me; particularly so since discovering the 'Bacun' recipe in my recently purchased copy of The Gentle Chef Cookbook by Skye Michael Conroy. Let's just say it's been hard trying to 'save my bacun' and not just scoff it all in one go. Phil said he much preferred it to the shop bought stuff. The recipe makes a great big chunk too which really should last you quite a few bacun sandwiches here and there as long as you can contain yourself.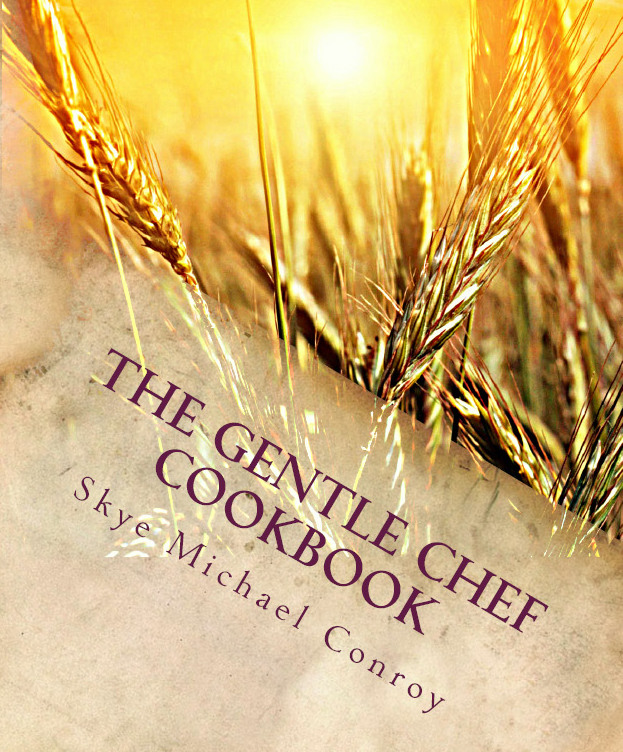 With its four separate lists of ingredients and its 90 minute baking time you would be forgiven for glazing over a little. However, the lists are short, the technique quite simple and just think of all those things you could get done whilst it's cooking (I cleaned the house!). Did I also mention it is very very scrummy too?!
Now obviously, as it is in this wonderful cookbook, I would be wrong to just give you the recipe (copyright and all that). You really should get the book if you haven't got it already as it is packed full of great 'make it from scratch' offerings and actually I consider just the Bacun recipe alone worth buying the book for. That said, I think I have probably teased you enough and I did actually find the recipe already published online on the Free From Harm website so check it out along with other free recipes on The Gentle Chef website itself.
Now, time for another bacun sandwich I reckon............